Italy to beat England 2-1 is our best betting tip and prediction for the Euros 2020 Final, whilst other great Euro 2020 betting tips have been made available throughout the post!
UEFA European Championship 2020 Semi-Final Review
Sunday is the day when a new UEFA European Championships winner will be crowned, as both Italy and England will compete for the football title and honour of being named the European Champions when they face each other at Wembley Stadium.
Both national football teams are undefeated in the competition, although Italy are the only side to have a 100% record as England were held to a draw in their second match of the competition against Scotland in the Group Phase.
Nonetheless, both teams required additional time to book their place in the Euro 2020 Final. Italy were taken all the way to a penalty shootout against Spain, whilst England required a penalty of their own (although the rebound was needed) to finally overcome a valiant Denmark national football team who had delighted everyone with their performances.
Our WettenTips betting tips and prediction team has been tasked to bring our readers the best Euro 2020 betting tips they can, whilst also making the best prediction possible as the biggest football match of the summer is about to take place!
UEFA Euro 2020 Quarter-Finals Fixtures
As mentioned, Sunday 11 July is the day that the UEFA Euro 2020 Final will be played, with the match played at Wembley Stadium. The kickoff is at 20:00GMT.
UEFA Euro 2020 Final Date Is Sunday 11 July
Italy vs England (20:00 at Wembley Stadium, England)
Euro 2020 Betting Tips Today
The Final is always going to be a highly anticipated football matchup, with Italy and England competing, especially as the game is played at the home of one of the competitors.
With two of the very best football teams involved, WettenTips's Euro 2020 Final betting tips and predictions team have looked for the best Euro 2020 betting opportunities available and have detailed everything about them below.
European Championship 2020 Final Betting Tips
Naturally, there will be plenty of sports betting fans who will feel that England have the upper hand when it comes down to this football match, as the Three Lions will have home advantage with the game being played at Wembley Stadium.
However, the Italians will have plenty of support for the football fixture, as London is one of the most diverse cities and there is a huge Italian population within the United Kingdom.
UEFA Euro 2020 Winner Outright Odds
Both teams were a pre-tournament Euro 2020 betting favourite as an outright winner of the competition, so many would suggest that it is not a surprise to see the two nations competing in the Final on Sunday.
The two countries have played some top football to reach the Euro 2020 final, which is why many will feel there are a number of betting tips and predictions that can be made, with our team also feeling there are a few that can be had.
One betting tip would be to expect that the game is rather cagey, though, as both teams may be a little tentative towards each other, given it is a Final. England are competing in their first major football tournament final since 1966, whilst Italy are competing in their first final since the 2012 edition, where they were runners-up to Spain.
Italy vs England Score Prediction
Our prediction is that the Euro 2020 Final finishes Italy 2-1 England, with Ciro Immobile, Federico Chiesa and Harry Kane all getting on the scoresheet.
Top Scorers Of The European Championship 2020
Harry Kane only needs one goal to take him level with Cristiano Ronaldo and Patrik Schick as the Euro 2020 Top Goalscorer on a total of 5 goals. However, he will need two more if he wants to be the outright Golden Boot winner. The betting tip our team has is that Kane scores once, not twice, though.
Top Assisters Of The European Championship 2020
England's Luke Shaw also has the chance to be the Euro 2020 Top Assister if he manages to provide one or more assists in the Final. The left-back has 3 assists and is one behind Switzerland's Steven Zuber (4), so will need two if he wants to be the outright top assister.
Find The Best Euro 2020 Final Odds
Mr Play Sportsbook and ZodiacBet continue to provide great odds to our readers as our great betting partners provide some of the best odds to have been provided for the Euro 2020 Final matches (Mr Play Sportsbook odds come first before being followed by ZodiacBet Sportsbook):
Euro 2020 Final Italy vs Spain Odds
Italy vs England- Italy 3.00 Draw 3.00 England 2.65 and Italy 2.85 Draw 2.95 England 2.60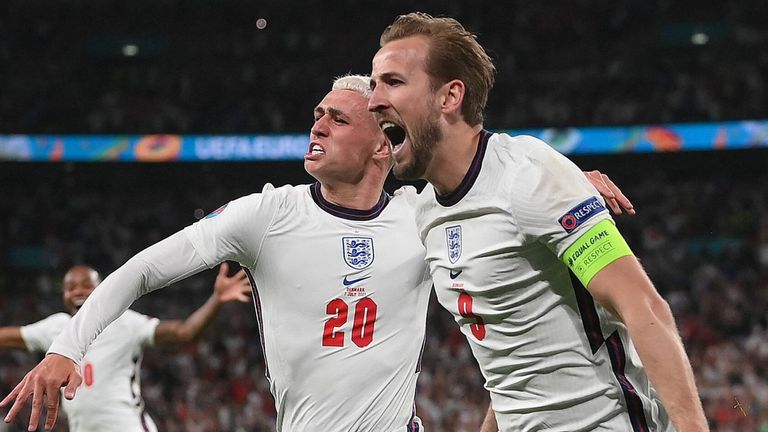 Euro 2020 Final Predictions
Despite the fact that England appear to be favoured by the great betting partners we have, the WettenTips score predictions that our team has for the UEFA Euro 2020 Final is:
As mentioned, our prediction is that Ciro Immobile, Federico Chiesa and Harry Kane all get on the scoresheet.
Although Euro 2020 is now about to end, you can continue to check out WettenTip's blog and find out all the best betting tips and football predictions we make for each of the best football competitions!
If you enjoyed our UEFA European Championship 2020 coverage, then you might want to keep reading our betting guides for the major tournaments of football and many other sports.
Keep an eye out for our Olympics 2020 betting tips.
Play responsibly, 18+